Carnivore Recipes: 25 Delicious Carnivore Meals!
This post may contain affiliate links, which helps keep this content free. Please read our disclosure for more info.
If you're like me, then you love meat. Meat is the star of the show when it comes to a delicious dinner. And if you're following the keto carnivore diet, then you're in luck – because there are tons of amazing carnivore recipes out there!
I reached out to some of my favorite food bloggers and carnivore recipe creators and asked them to share their best recipes with us.
So without further ado, here are some delicious carnivore recipes that are sure to satisfy your carnivore cravings!
Turkey Carnivore Recipes
When it comes to carnivore recipes, turkey is a popular choice. While turkey is usually associated with Thanksgiving, it can be enjoyed year-round.
There are many different ways to prepare turkey, and each cook has their own special recipe. Whether you like your turkey roasted, grilled, or smoked, there is a recipe out there for you.
Click here for a sample Carnivore Diet Meal Plan!
#1. Homemade Turkey Lunch Meat
This recipe is perfect for carnivores who are short on time. It's a quick and easy way to make your own lunch meat at home, and it's much healthier than the store-bought variety.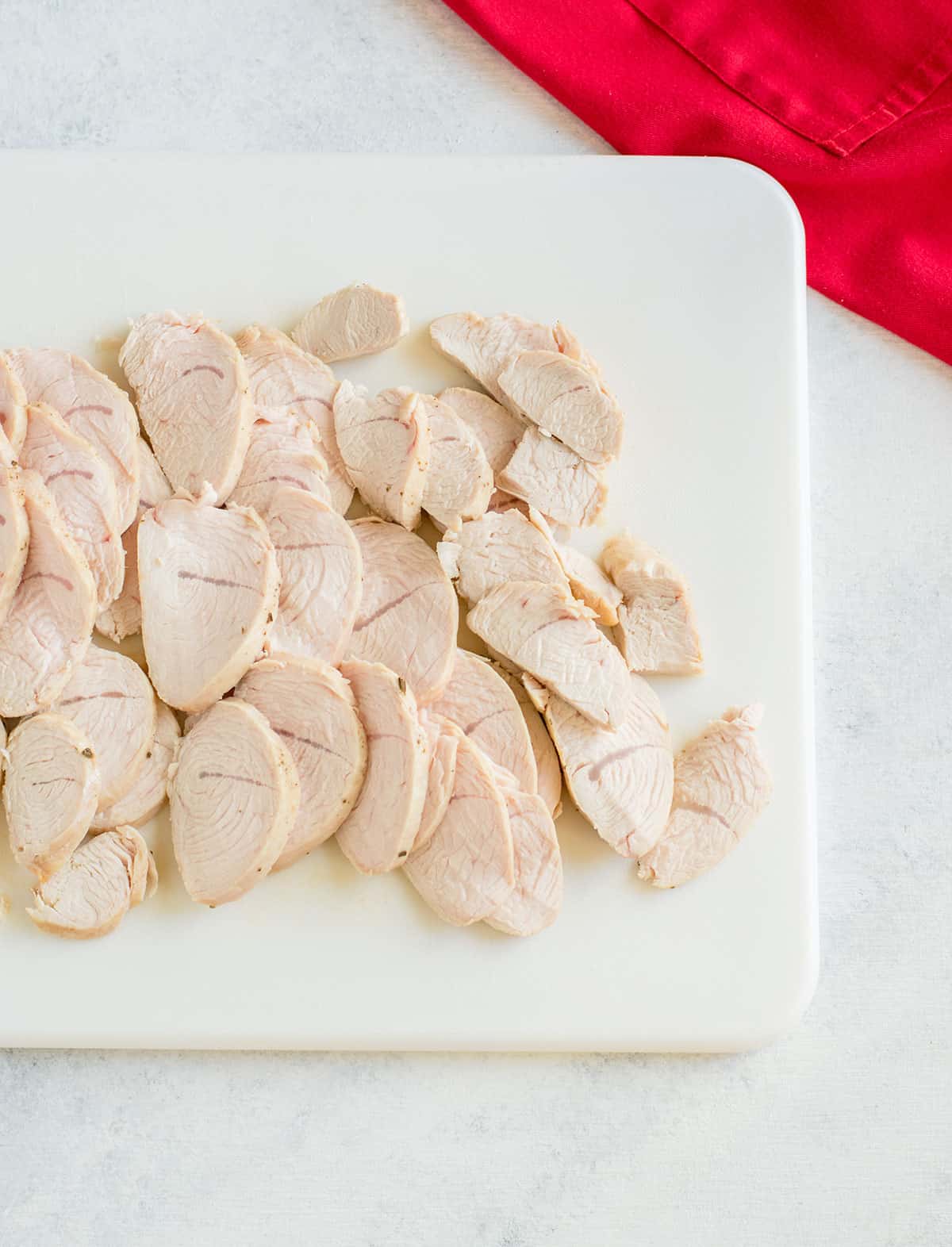 This turkey carnivore recipe requires minimal ingredients (turkey, olive oil, and basic seasonings) and can be ready in 30 minutes.
Get the recipe from Cooking with Mama C!
#2 Roasted Turkey Breast
Whether you're cooking a small Thanksgiving Dinner or simply craving turkey , this recipe is perfect. It yields juicy, flavorful turkey breast that's sure to please carnivores and non-carnivores alike.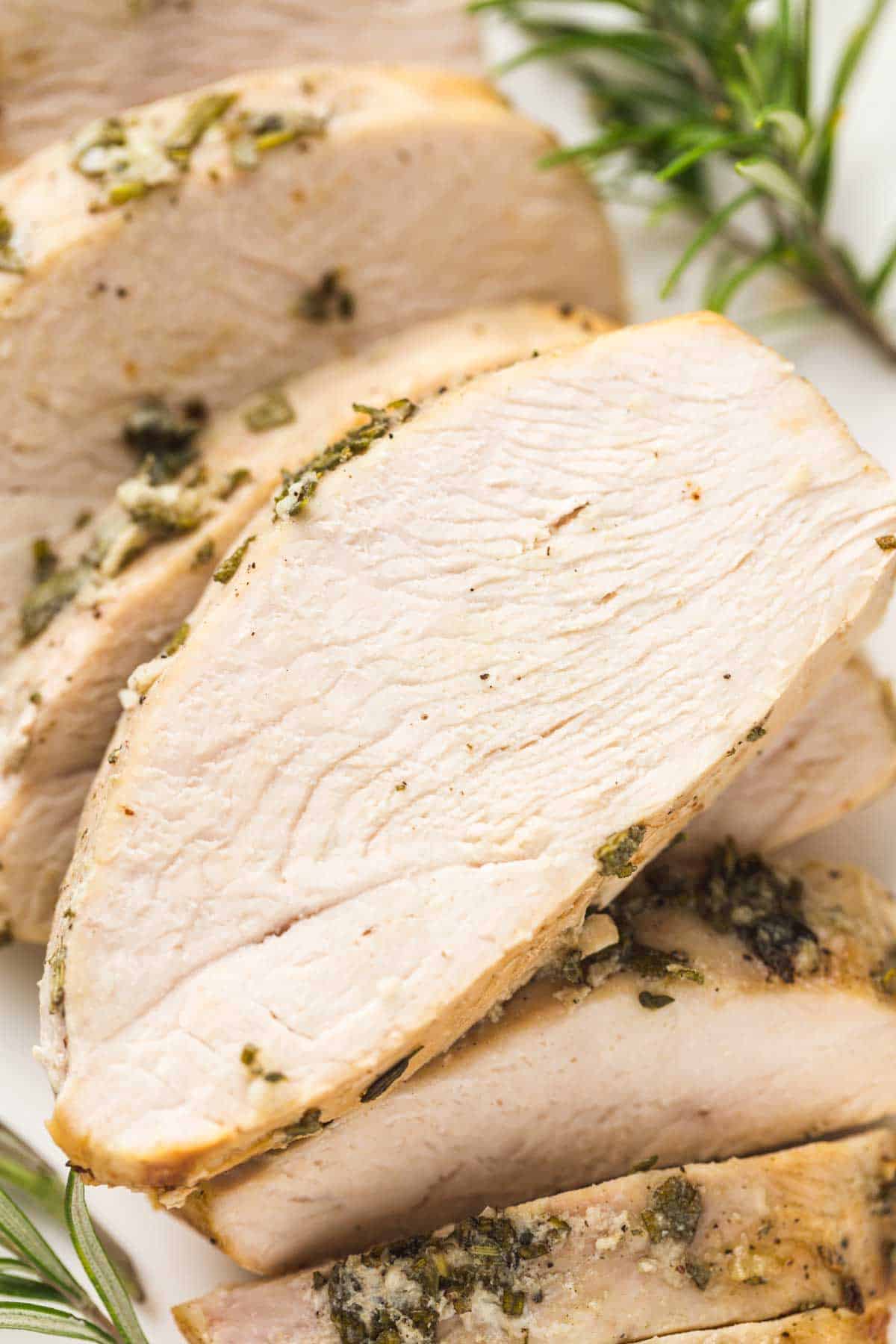 Coated with homemade herb butter, this recipe is easy to follow and yields delicious results.
Get the recipe from Nourish Plate!
#3 Crispy Baked Turkey Wings
Move over chicken wings! These turkey wings are crispy on the outside and succulent on the inside. They make the perfect appetizer or main course.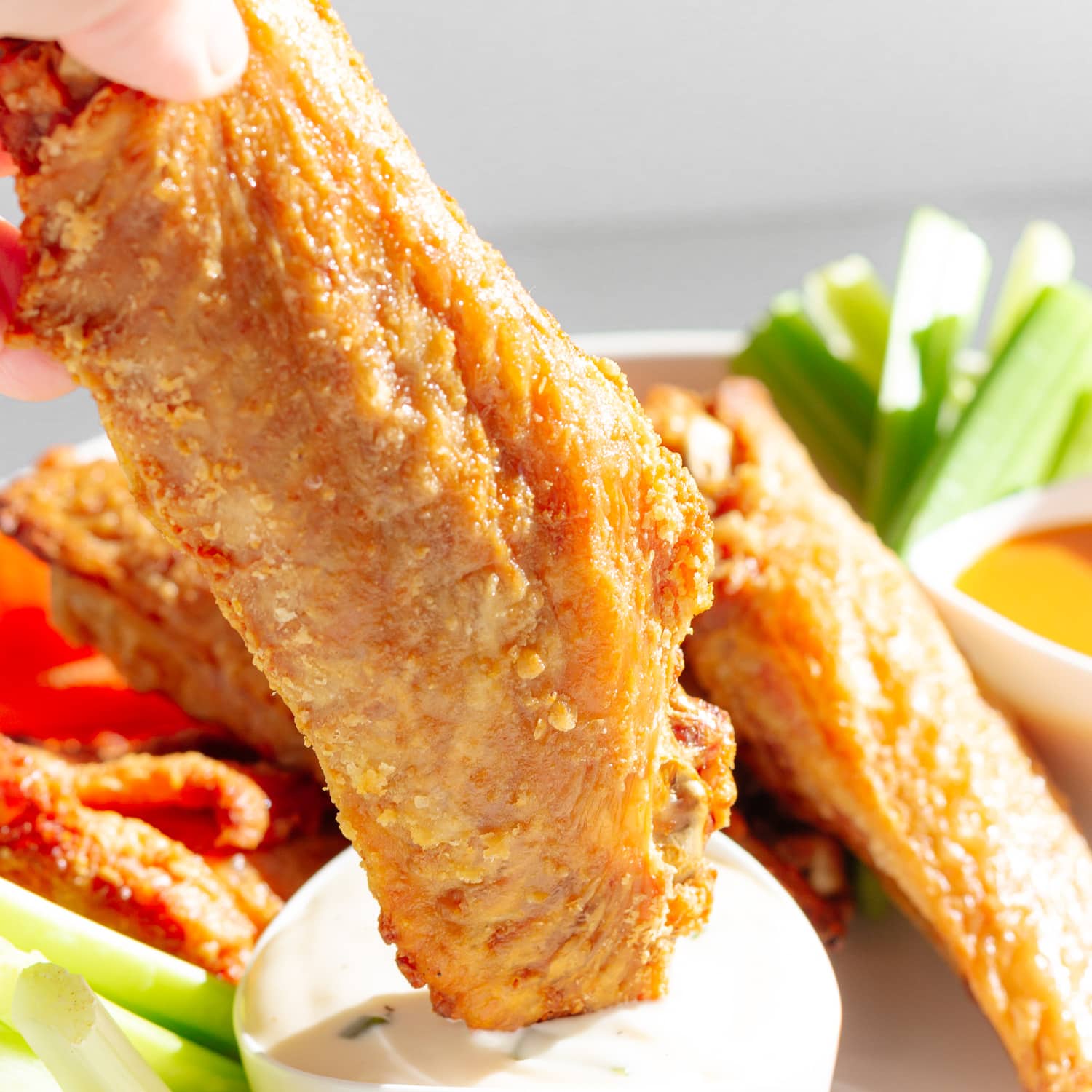 This recipe uses baking powder instead of flour to achieve the desired crispy skin without gluten and carbs.
Get the recipe from Maple and Mango!
#4 Air Fryer Bacon Wrapped Turkey Tenderloin
Bacon makes everything better and that holds true for this recipe!
Cooked in an Air Fryer, this carnivore recipe has the juiciest meat with crispy bacon all around the tenderloins making it the perfect turkey recipe!
Get the recipe from Enjoy Clean Eating!
Chicken Carnivore Recipes
If you're a carnivore at heart, this collection of chicken recipes is for you!
Packed with protein and flavor, these dishes will satisfy your hunger and leave you feeling full and satisfied.
#5 Slow Cooker Whole Chicken
This easy, set-it-and-forget-it recipe that you can turn into many different meals! It's a wonderful budget-friendly option on a diet that can easily strain the wallet.
Made with simply a whole chicken and a few basic spices, this fail proof recipe is one you'll come back to time and time again!
Get the recipe from ME! Healthy Ambitions!
#6. Herb Roasted Spatchcock Chicken
I gotta be honest here…I had to look up what "spatchcock" meant, lol
In layman's terms, it simply means to butterfly the whole chicken…of course, Spatchcock is way more fun to say!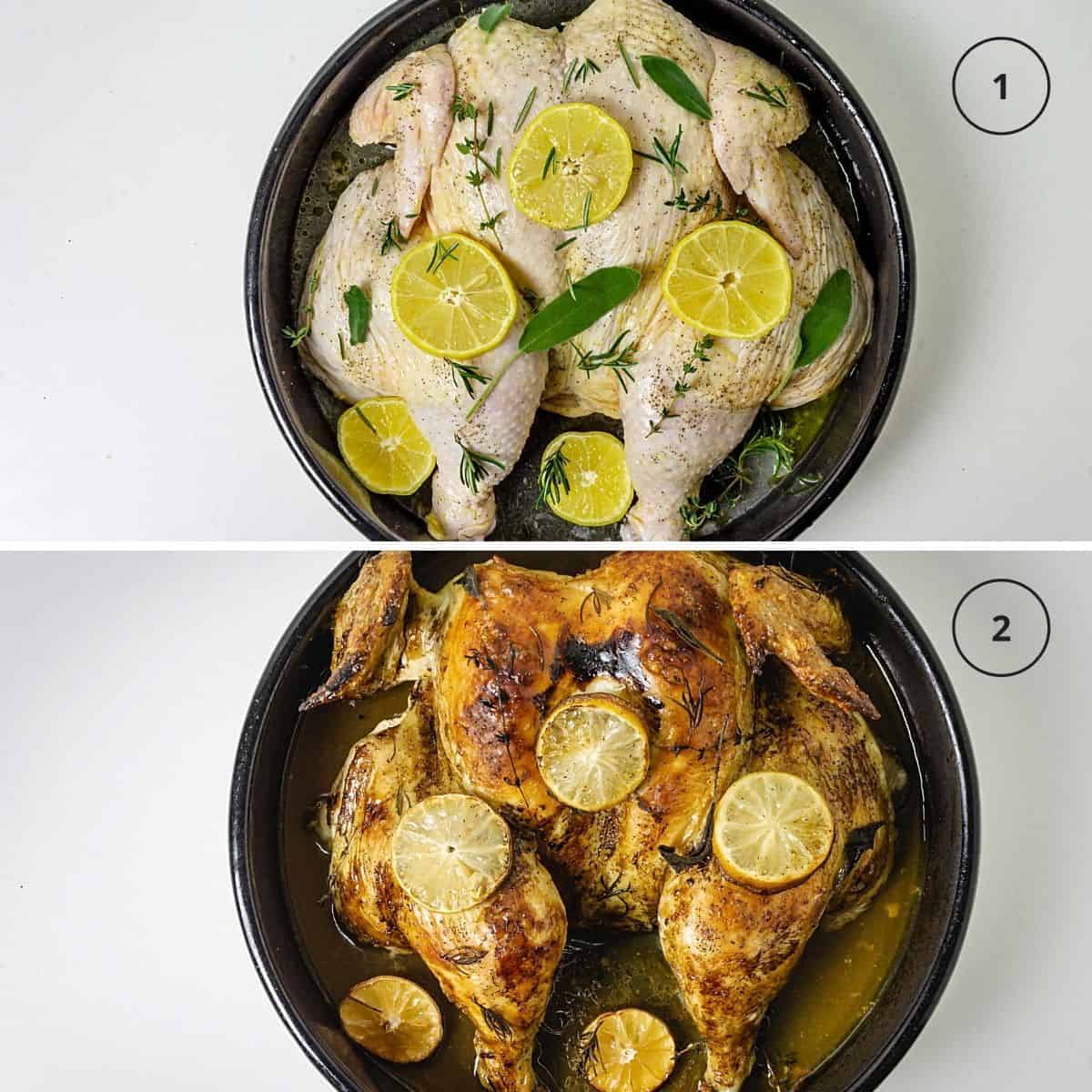 According to this food blogger, "spatchcocking the bird is a foolproof way to get juicy meat every time. Because the bird is flattened, the air can't circulate inside, meaning that the thighs and breasts cook simultaneously. You will never get dry meat roasting poultry this way."
Get the recipe from All That's Jas!
#7. Smoked Whole Chicken on a Pellet Grill
This chicken is juicy and flavorful thanks to a combination of spices that have been smoked over low heat for hours.
Pellet grills give the chicken a smoky flavor that is unmatched by any other cooking method.
Get the recipe from Winding Creek Ranch!
#8. Keto Chicken Nuggets in the Air Fryer
With a perfect blend of pork panko and a couple of spices, some have referred to this as a copycat recipe for Chick-fil-A nuggets!
These nuggets are every bit as crispy and delicious as the real thing. And they're much healthier for you, too!
Get the recipe from Healthy Ambitions!
#9. Baked Blackened Chicken Thighs
If you love chicken with a big bold flavor, this easy carnivore recipe for blackened chicken is for you!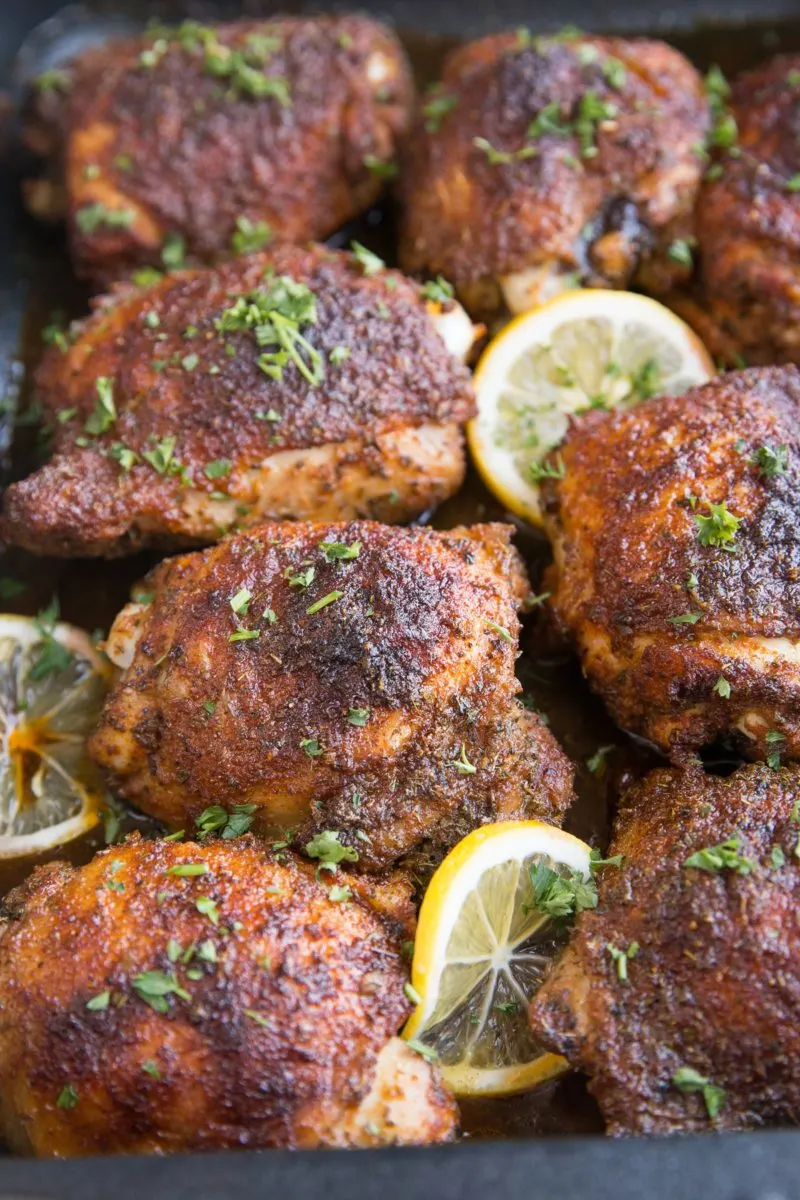 This food blogger also includes an interesting tidbit on the history of "blackened" food!
Get the recipe from The Roasted Root!
#10. Crispy Oven Baked Chicken Wings
I'm not sure who discovered that coating chicken skin with baking powder was the magic ingredient for crispy chicken skin out of the oven, but they are a genius!
The only decision you'll have to make is what kind of wing sauce to toss these wings in!
Get the recipe from Healthy Ambitions!
#11. Air Fryer Chicken Legs
These dry rub chicken legs are the perfect dinner solution you didn't know you needed! These dry rub chicken legs are so juicy and wonderful that they will make your carnivore heart sing!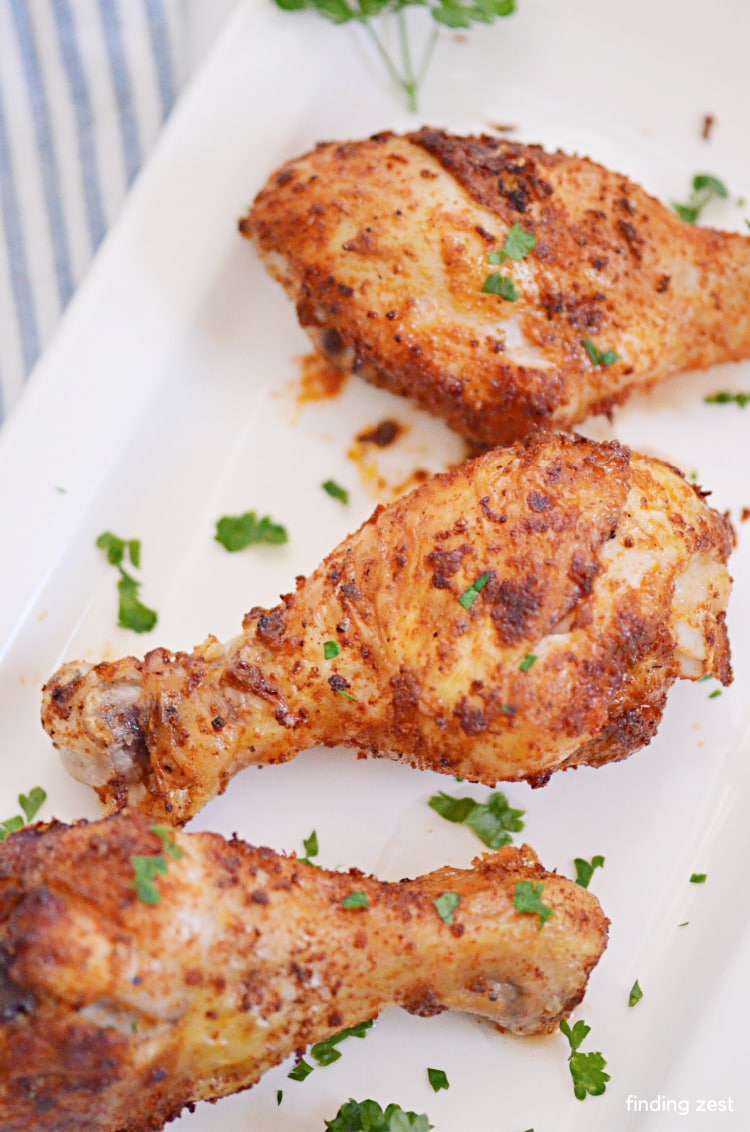 You only need a few basic pantry ingredients to make this chicken legs carnivore recipe.
Get the recipe from Finding Zest!
#12. Classic Baked Chicken Thighs
This is a tried and true carnivore recipe that I've been making for nearly 2 decades, long before I went keto.
It's a staple in the Healthy Ambition's household that's made nearly every week!
Get the recipe from Healthy Ambitions!
Lamb Carnivore Recipes
Cooking a perfect lamb dish can be a bit of a challenge for even the most experienced of chefs. But never fear, with this guide you'll be whipping up flavorful, juicy lamb dishes in no time.
#13. Slow Cooker Lamb Shoulder
With just five ingredients you can throw this lamb shoulder on in the morning for a delicious fuss-free carnivore meal at dinner time.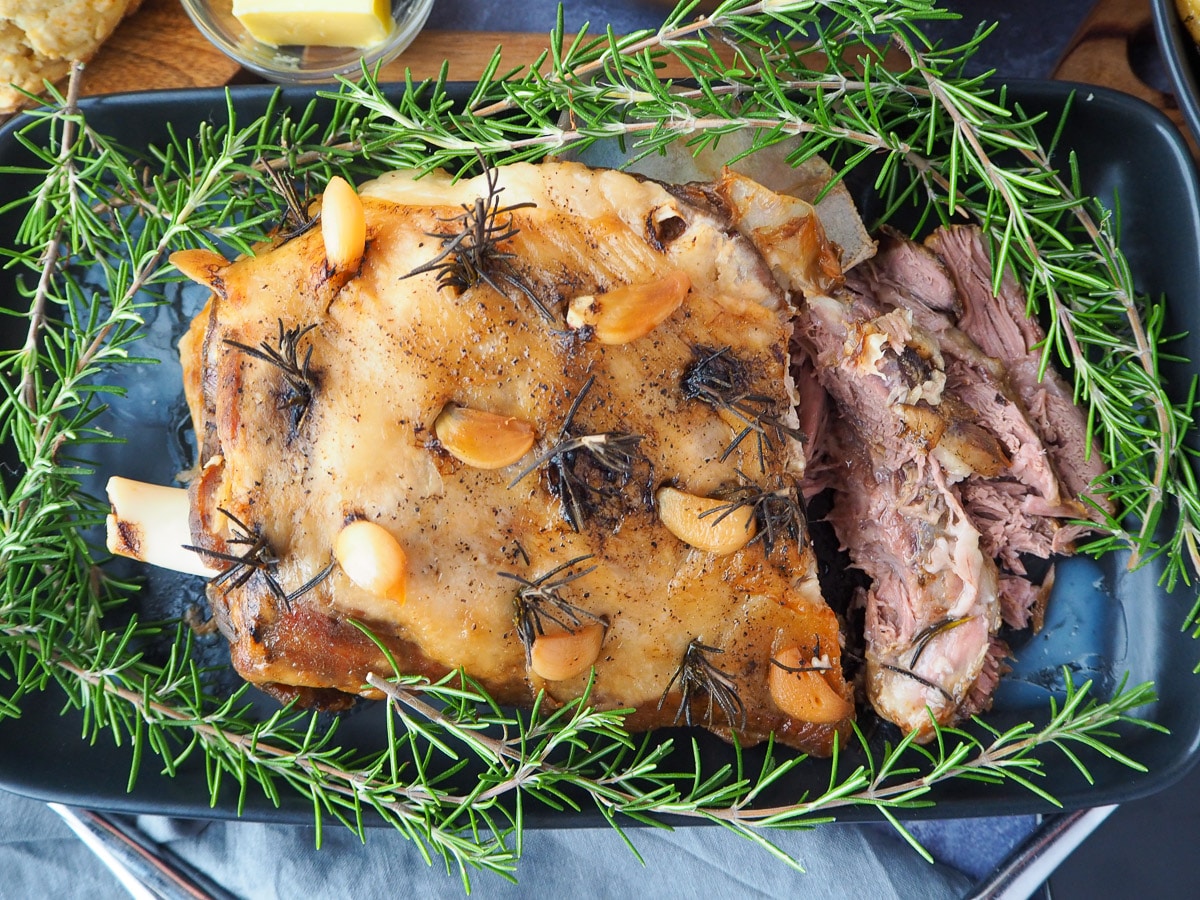 This Australian food blogger loves to share her favorite recipes from down under! While most of her recipes are not keto-approved, it's definitely worth the time to click around and check out her recipes.
Get the recipe from Aussie Home Cook!
#14. Easy Baked Lamb Chop Recipe
A mint chimichurri sauce made from oil, herbs, and spices, takes this dish up a notch and is truly restaurant quality.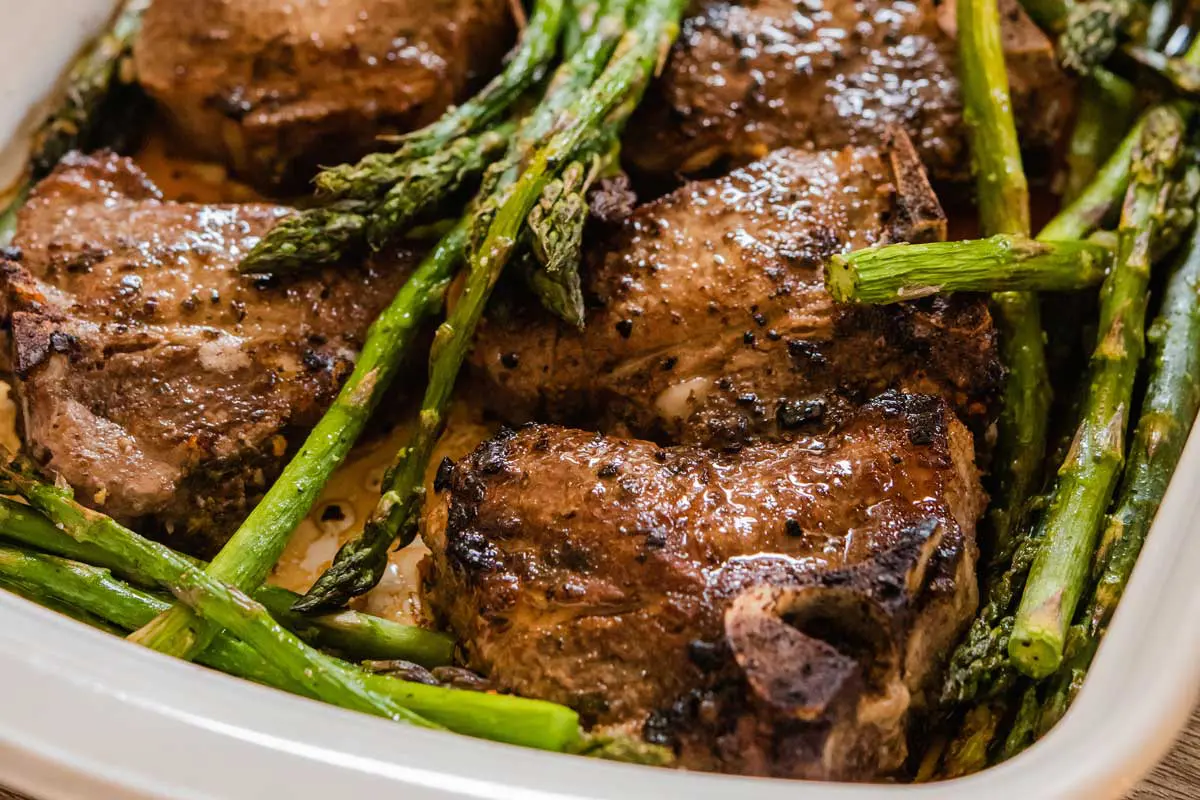 IF you choose to add veggies for a keto (not carnivore) meal, the veggies can be added right into the same baking pan as the chops!
Get the recipe from Cuisine and Travel!
Pork Carnivore Recipes
I feel like I could just open and close with BACON and we'd all be satisfied, right?
But all pork is delicious, and you'll definitely want to give some (or all) of these recipes a try!
#15. How to Grill Bacon
Of course, I'm still gonna start with bacon!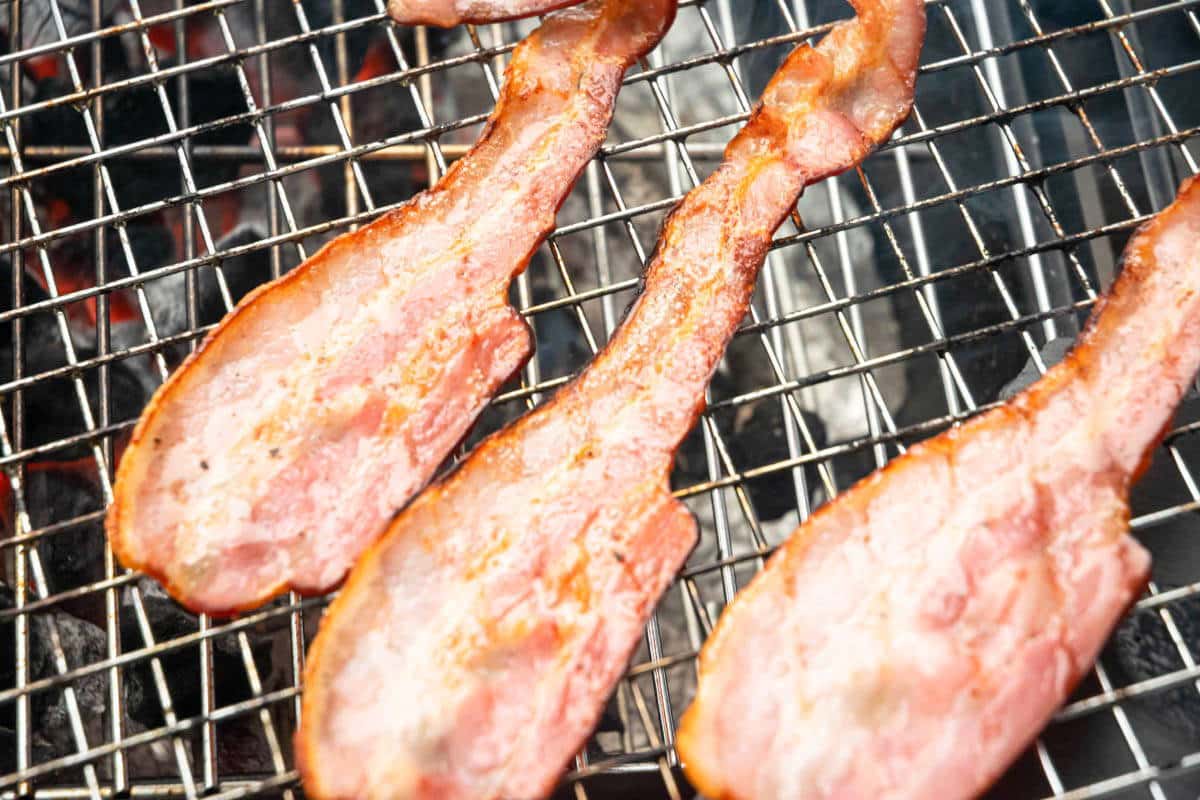 If you are out camping and want bacon, grilling is the way to go!
Get the recipe from In the Kitchen!
#16. Air Fryer Salt and Pepper Crispy Pork Belly Crack
This recipe comes from one of my favorite Keto Youtubers!
These pork belly slices cook up perfectly in the air fryer and make an addictive keto snack.
Get the recipe from Anita at Ketogenic Woman!
#17. Skillet Fried Pork Chops
I've baked, air-fried and skillet-fried pork chops over the years, and while they are all super yummy, skillet-fried pork chops continue to be my favorite!
Choose bone-in chops for the best flavor!
Get the recipe from Healthy Ambitions!
Beef Carnivore Recipes
I must admit that beef is my favorite of all the meats! Not only is it super flavorful on its own (no added flavor needed!), it also has the best nutritional profile of all the meats.
Red meat tends to get a bad rap, but it's actually packed with iron, vitamin B12, zinc, and other important nutrients….plus it's a great source of protein!
So, enjoy these beef carnivore recipes completely guilt-free.
#18. Pellet Smoker Brisket
Learn all the tips and techniques on how to cook a brisket on an electric pellet smoker.
If the drool-worthy picture above isn't reason enough to cook this carnivore meal, I'm not sure what is, lol
Did I mention I love beef??
Get the recipe from Bon Appeteach!
#19. Kafta Kabobs
This take on a Lebanese recipe uses beef instead of lamb.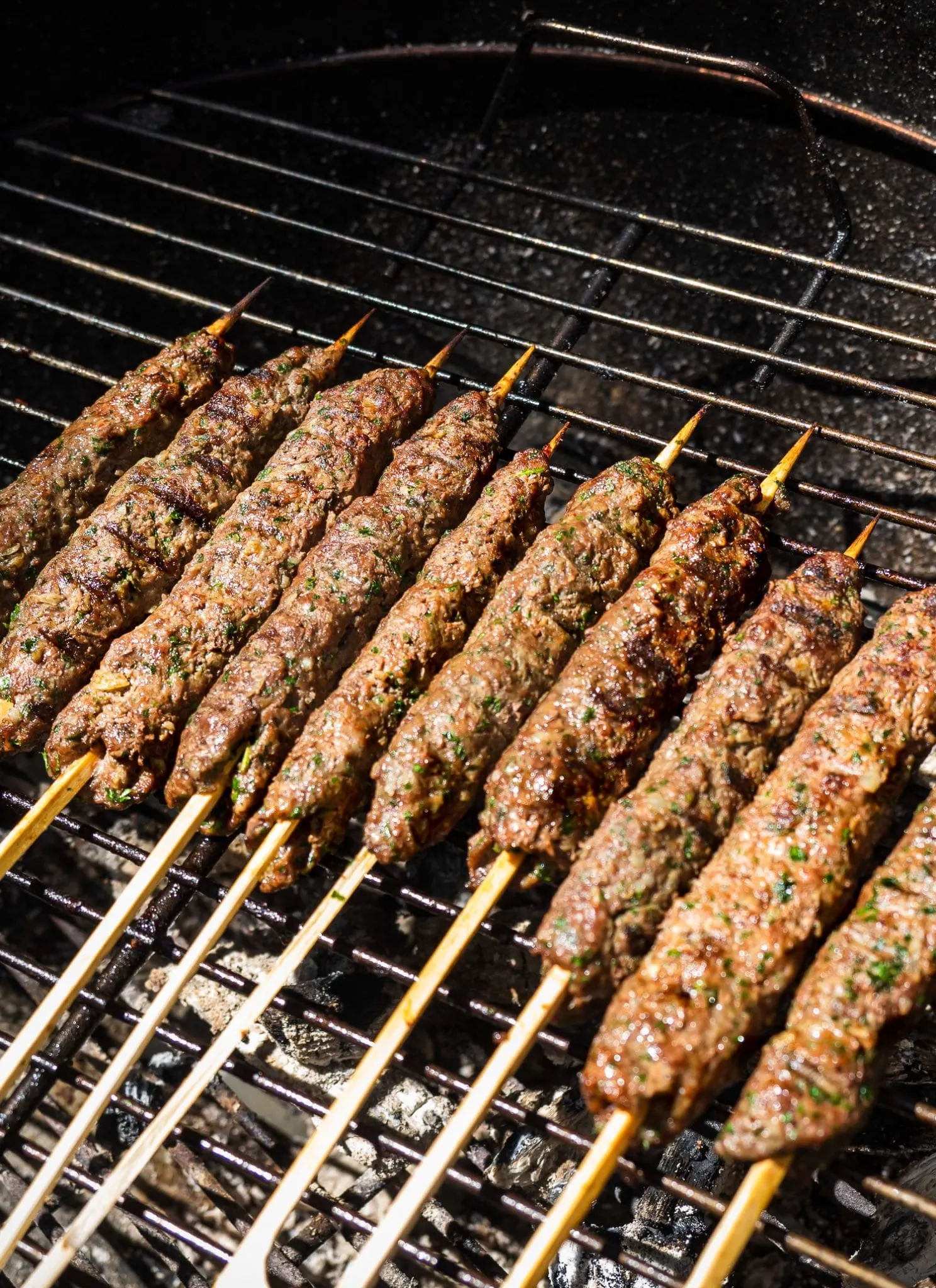 The key to this recipe is the Seven-Spice mix which provides a unique Lebanese flavor.
Get the recipe from Sweet and Savory Pursuits!
#20. Steak Au Poivre ~ Peppered Filet Mignon
This tender and flavorful filet mignon is seared on the cooktop and finished in the oven to perfection!
Filet mignon is the most delicate cut of beef available. All that's required to add great taste to this dish is a simple spice combination of ground peppercorns and sea salt.
Get the recipe from The Organic Kitchen!
#21. Beef Tenderloin Recipe
This is a basic, easy beef tenderloin recipe, requiring only three ingredients: Beef tenderloin, sea salt, and Italian seasoning.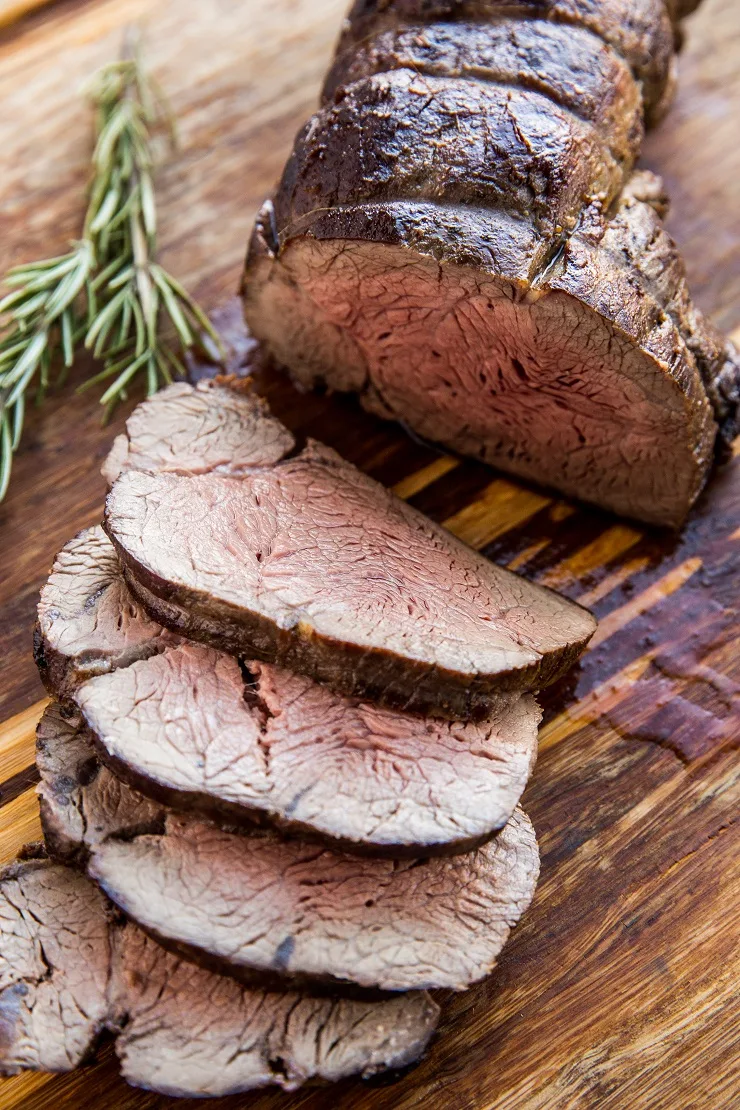 Simplicity at it's best! You can't go wrong with this beef carnivore recipe!
Get the recipe from The Roasted Root!
#22. Smoked Beef Ribs
Learn everything you need to know about smoking beef ribs (aka Dino ribs) for a crowd-pleasing and showstopping cook you can throw down on your pellet smoker or charcoal grill.
The best way to serve your beef ribs is right on the bone.
Get the recipe from Bon Appeteach!
#23. Prime Rib Roast
This beef carnivore recipe uses a standing rib roast, which means the bones are still attached to the prime rib. It's called a standing rib roast because it's roasted while "standing" on the bones.
The cooking method uses a reverse sear method because it results in a crispier and more browned crust while still having a tender, juicy center that's evenly cooked.
Get the recipe from Drive Me Hungry!
Seafood Carnivore Recipes
If you're a fan of seafood, then you'll love these carnivore recipes. When possible, always buy wild-caught fish.
#24. Lemon Dill Salmon
This lemon dill salmon will become your favorite oven baked salmon recipe! It's quick, easy and the best way to prepare salmon perfectly every time.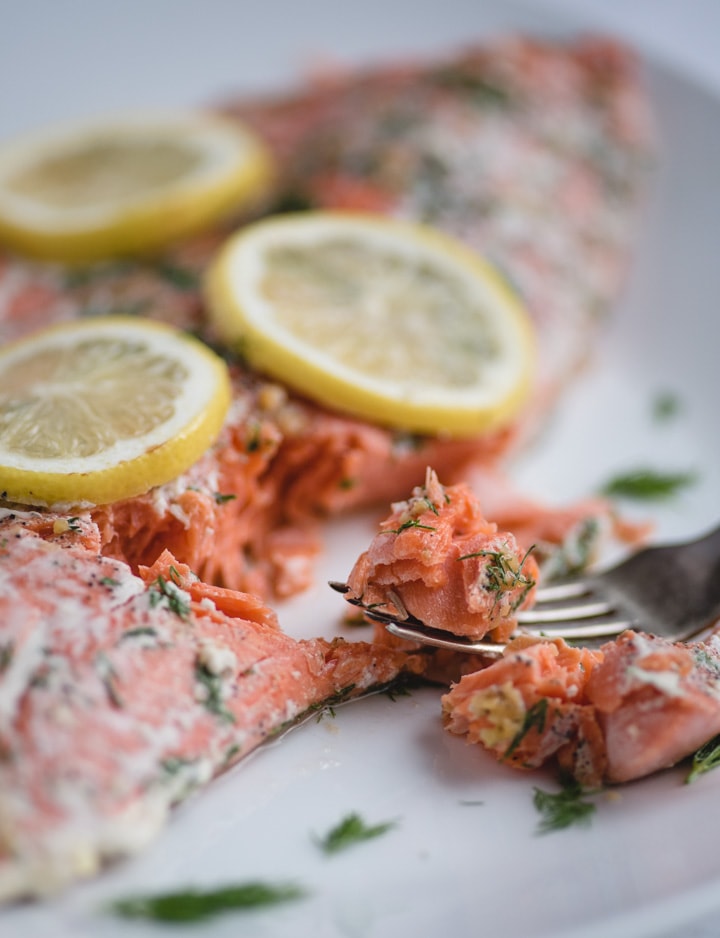 Salmon is also an excellent source of protein, omega-3 fatty acids, and other nutrients. Studies have shown that eating salmon can help to improve heart health, cognitive function, and joint flexibility.
Get the recipe from Feasting Not Fasting!
#25. Bacon Wrapped Shrimp in the Air Fryer
Everything is better with bacon, right? Well, this shrimp carnivore recipe is no exception!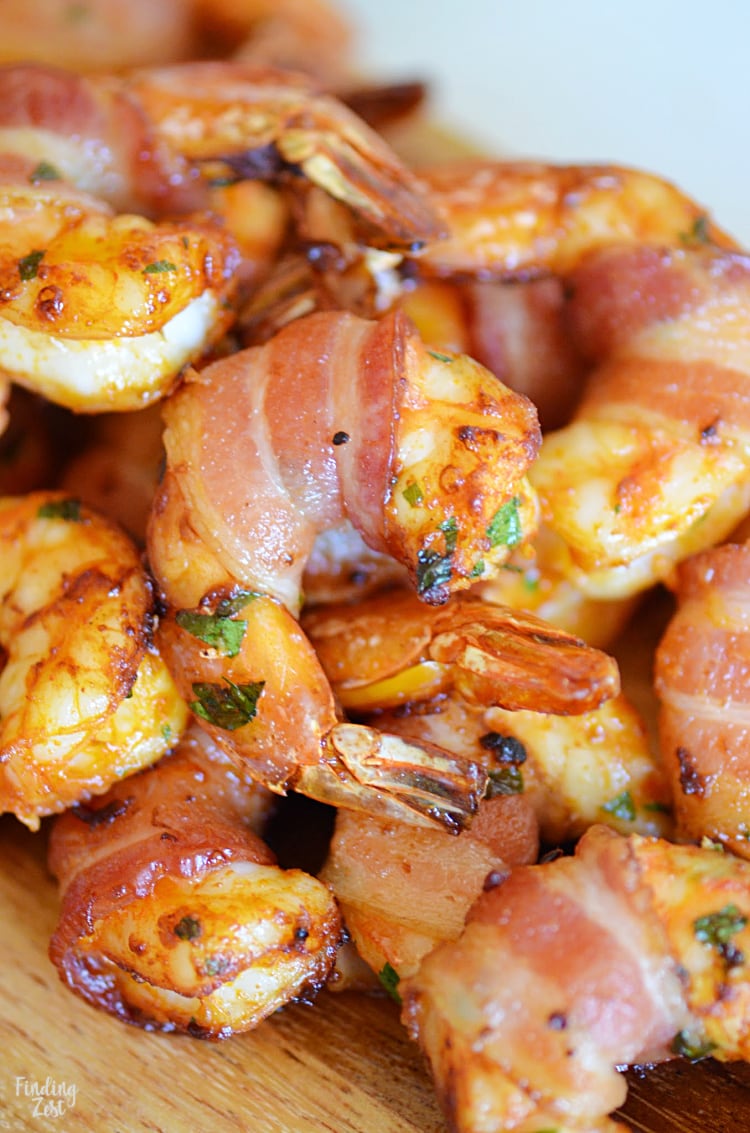 This seasoned shrimp is not spicy but loaded with flavor, making it a hit for the whole family.
Get the recipe from Finding Zest!
Questions about the Carnivore Diet
There's a lot of information out there about adopting a Carnivore Diet, some good info and some bad info.
I wanted to take a minute to answer a few commonly asked questions.
What is the Carnivore Diet?
The carnivore diet is a diet that is gaining popularity among celebrities and health enthusiasts alike. The premise of the diet is simple: eat only meat and fish.
That's right, no plants, no fruits, no grains, no legumes – just meat and fish.
Some people on the carnivore diet also choose to consume dairy products and eggs (basically anything derived from an animal), but these are not essential for the diet to be effective.
Is eating carnivore healthy?
Well, that depends on who you ask!
Proponents of the diet claim that it has numerous health benefits, including weight loss, improved mental clarity, and reduced inflammation.
Detractors argue that the diet is unsustainable and unhealthy in the long term.
You can find scientific studies that claim to prove both sides of the argument, and both are quite convincing.
At the end of the day, listen to your body and do what works best for you.
For me, I find that I feel best when I lean closer to the carnivore lifestyle, although I have a few favorite veggies I'm not ready to give up just yet!
Can you eat as much meat as you want on a carnivore diet?
It's honestly difficult to overeat on a carnivore diet because it's super satiating due to being high in protein and fat.
However, as with ALL food, it's entirely possible to eat too many calories which leads to weight gain.
What is a good carnivore diet plan?
The best and most nutritious approach to a carnivore diet is what's called "nose-to-tail".
This means that you consume all parts of the animal, including the organs. You'd also make homemade broth using marrow bones for optimal health!
Fun fact, beef liver is the real superfood!
According to WebMD, "Liver is one of the most nutritionally dense foods on the planet. It contains significant amounts of folate, iron, vitamin B, vitamin A, and copper. Eating a single serving of liver can help you meet your daily recommended amount of all of these vitamins and minerals, reducing your risk of nutrient deficiency."
More Carnivore Recipes
If you're looking for more carnivore recipes along with some amazing information about the diet, I highly recommend The Carnivore Cookbook by Marie and Craig Emmerich.
The Carnivore Cookbook
Carnivore Cookbook includes more than 100 tasty meat-focused recipes featuring innovative ways to add flavor and variety. There are even carnivore meal plans with grocery lists to make the diet easy to follow. Click here.
The book explores what our bodies were really designed to digest and it gives compelling evidence that we were designed to be primarily meat-eaters. You'll also learn why all plants come with a downside.